Cafe Saeki opened on the site of the "sento Tsukasa" that the current store manager's grandfather ran after the war. That was in 1977. In the days when there was no mobile phone, meeting at coffee shops was the mainstream, so coffee shops were crowded with meeting customers, office workers who skipped for lunch, and customers who enjoyed coffee and morning.
Time passed, and it was 2013 when the current store manager (2nd generation) finished studying at another store and returned to the coffee shop. We hope that both customers who have loved the traditional coffee shop and new customers will eat something good for their health and spend their time slowly, and have an organic lunch and really delicious coffee. It has been reopened as a store that can be offered, and continues to this day.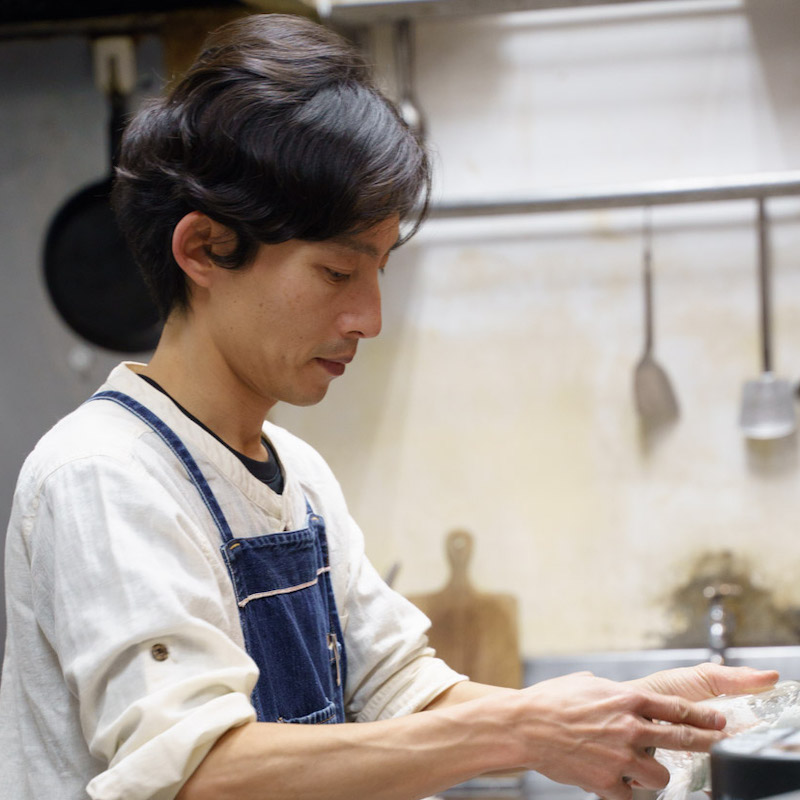 Message
佐伯 尚利 – Hisatoshi Saiki –
Every day , I examine each new item to be sure that it's not only delicious,but also heathy enough that I would feel it to my own children. It's my life guest to bring people together and be one with their food and their environment.
>Owner's blog。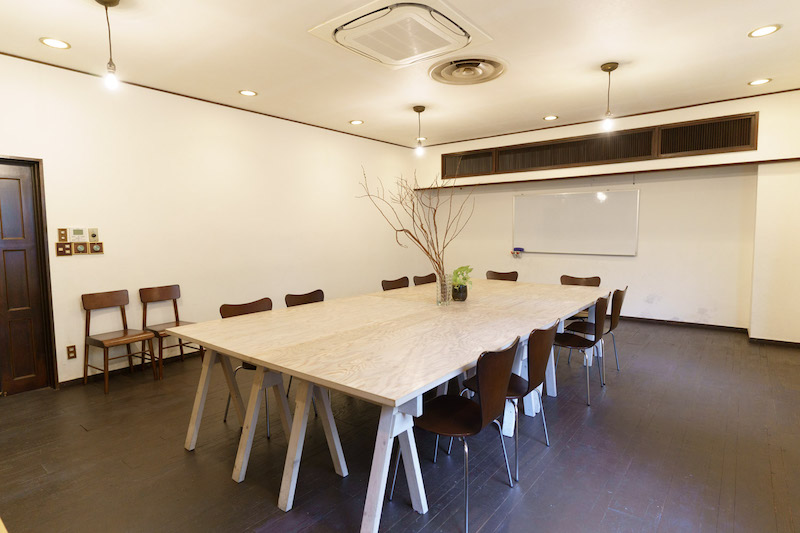 Meeting Room
There is a large meeting room in the back of the restaurant available. If you need a place for band practice , a gathering place for discussions , or any other reasons , feel free to make a reservation. If you reserve the whole restaurant, the room is included and can be used for storage of changing. We have used it for bazars, wedding dinners, art galleries,yoga and many other events. Just give us a call and ask about reservations!
A renovation hotel was opened on the 2nd floor of Kissa Saeki. Materials that have been asleep without being used as building materials and furniture that has finished its role are used in different shapes. It is designed to be as simple as possible without putting extra things on it and not using it. Each room has a different structure, so please come back again and again.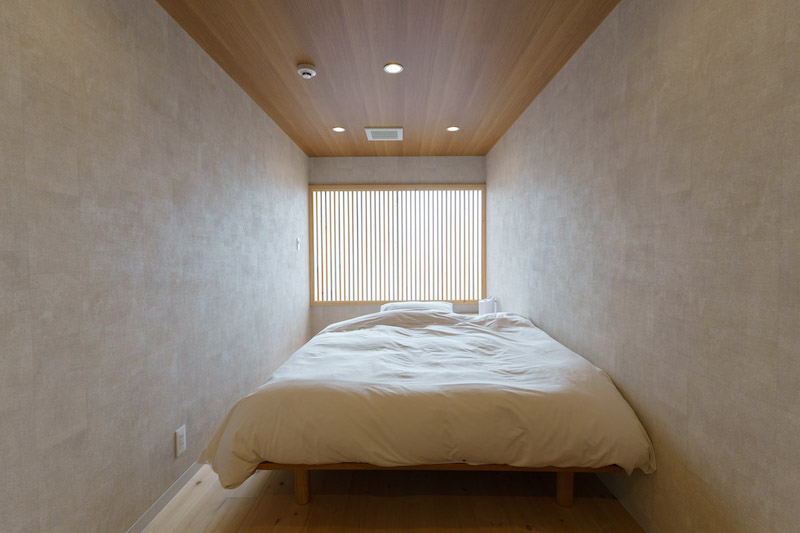 access
〒730-0031
1-4-25 Kamiyacho, Naka-ku, Hiroshima-shi, Hiroshima
tel
082-246-9339
opne
10:00 - 18:00
last order
17:30
close
4th Sunday / Public holidays